Due to its size and class action lawsuit, the T-Mobile data breach stands noteworthy in a digital era of data breaches. This article discusses the T-Mobile data leak, the class action lawsuit, and the wider ramifications for digital security and corporate accountability.
Background of Data Breach
There were millions of T-Mobile users. Their personal data was stolen in a massive data breach. The hack exposed names, birthdates. It also includes Social Security numbers, and driver's license numbers.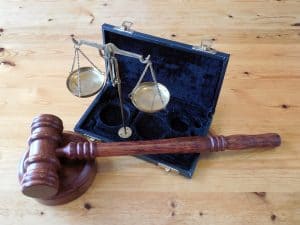 The Legal Battle Began
The T-Mobile legal dispute on the class action lawsuit tmobile data breach began with a significant data leak that sparked public outcry and judicial investigation. After the hack, a group of angry consumers sued the telecom company in a class action. Their main allegation was T-Mobile's incompetence in protecting client data, with the purpose of holding the firm responsible and demanding compensation for victims. Get these details from https://www.t-mobilesettlement.com/.
Legal Arguments and Proceedings
The legal processes in this case have raised questions about data security, corporate accountability, and consumer protection.
Plaintiffs' Claims
The plaintiffs, representing the impacted class, claimed that T-Mobile had failed to develop and maintain acceptable security standards and practices appropriate to the data at issue. They said that this mistake allowed hackers to steal sensitive personal data and hurt many people. The breach might lead to identity theft, financial fraud, and other personal and financial harm, which was a major worry. Damages included costs associated with monitoring and protecting their identities and financial data after the incident.
T-Mobile Reacts
T-Mobile admitted the data incident and defended its data security. The business highlighted its quick reaction, including hiring top cybersecurity experts to investigate and alerting impacted consumers. T-Mobile's argument presumably focused on their breach accountability, data security standards, and effect on the plaintiffs.
Latest Updates
T-Mobile paid $350 million to resolve charges that its carelessness caused a 2021 data breach that exposed millions of customers' personal data. This was the second-largest U.S. data breach payout after Equifax's 2019 $700 million agreement.
Lawsuit Implications
The T-Mobile data breach class action lawsuit has far-reaching effects. They affect T-Mobile, its consumers, digital security, and corporate responsibility.
Data Security for Businesses
This case highlights digital data security vulnerabilities. It emphasizes the significance of strong protections for sensitive personal data and companies' obligations. The case also shows how the judicial system protects consumer rights and holds firms responsible for data security breaches. This lawsuit may shape digital security and business behavior in the contemporary age by setting precedents for future cases.
For Consumer Rights and Protection
The complaint emphasizes customer data security concerns and data breach threats. It educates consumers about their rights and legal options for compensation and company accountability in such cases.
Law and Regulation Effects
The T-Mobile data leak case may establish corporate liability for data breaches. The result may affect data security lawsuits. This judgment may also affect government attempts to improve data privacy laws and increase breach fines.
While The Little League Bunk Bed Lawsuit focused more on organizational negligence, this T-Mobile case centered on corporate security vulnerabilities – yet both highlight growing judicial scrutiny over major institutions' duty of care to protect those affected by their services.
Conclusion
The T-Mobile data leak class action lawsuit marks a turning point in data security, corporate accountability, and consumer protection. Businesses, legal professionals, and consumers are eagerly following the judicial procedures to see how they may affect digital data security and legal norms. T-Mobile might spur improved corporate data security policies and more legal rights for breached customers.