A class action settlement and a lawsuit filed by artist Flo Rida have landed popular energy drink maker Celsius in a legal tussle. This legal action brought the company into the spotlight, raising questions about labels, and possible breach of contract with the artist. In the following paragraphs, we discuss both scenarios in detail, as well as their possible consequences.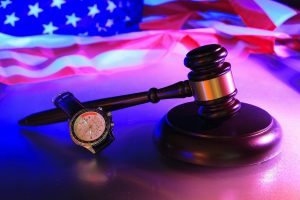 Patent Law and Class Action Lawsuits
According to the filed celsius drink class action lawsuit they have committed fraudulent labeling practices. According to the lawsuit, Celsius falsely advertised its products as "non-preservatives," even though citric acid was one of the ingredients. In response to these comments, the company said that the citric acid was not used as a preservative but as a flavoring agent in its products.
Celsius decided to settle to avoid the high costs associated with a protracted court battle. Celsius has decided to settle the matter before a decision is made. This prompted Celsius' statement to NBC6 that "the court did not rule for either party, and Celsius agreed to settle the case to avoid court costs."
Eligibility Criteria and Amounts Available
Anyone who purchased "drinks or powdered beverages" from Celsius between January 1, 2015 and February 23, 2022 is eligible for compensation, according to the class-action settlement website, having said that, there are a few conditions and there is a need to be addressed. Only U.S. residents who purchased beverages for personal or family consumption were eligible for compensation from the settlement.
Settlement provisions require a series of payments, each based on a unique combination of factors. The person's family can get up to $250 if their case is approved and they have the proper documentation to support it. Those who do not have a receipt but qualify can receive up to $20 in rebates per household.
Available Markets Using Celsius
All Celsius products are included in the class action settlement, even though they are often marketed under the "Celsius Live Fit" brand. These products include Celsius in several flavors and qualities, such as Celsius Heat, Celsius BCAA+Energy, and Celsius with Stevia. Powdered drinks like Celsius On-the-Go and Flow Fusion will also be part of the settlement.
Last Chance for Justice
Individuals who did not refuse to leave the case had the right to attend a final arbitration hearing which took place on 31 March 2023. However, this happen when they avoided using their settlement exit. Read more about it in https://rb.gy/r7kdto. The Kenedi Anderson lawsuit also made headlines recently.
Flo Rida's appeal to Zero Degrees Celsius
Flo Rida, the rapper whose real name is Tramar Dillard, has launched a lawsuit against Celsius for breach of the relationship agreement. This analysis is conducted independently of the latter. Flo Rida reportedly struck a deal with Celsius in 2014 to sell and promote internationally, the lawsuit says. However, the creative person claimed that he was not given the promised stock in the company.
Conclusion
Both the class action settlement in the Celsius case and the Flo Rida lawsuit have received extensive and critical media coverage. Class action settlements deal with product labeling issues, and the successful Rapper case highlights the importance of compliance with contracts between manufacturers. As these cases progress, they serve as a useful reminder of the law of the many nuances and requirements that businesses must pass in order to succeed. In light of recent events, this is more true than ever.