As Indiana's largest city, Indianapolis sees its fair share of premises liability accidents. If you suffer an injury on someone else's property in the "Crossroads of America," you need legal experts well-versed in urban environments. Indianapolis premises liability lawyers have the specialized expertise to handle injury claims arising from the city's commercial and residential properties.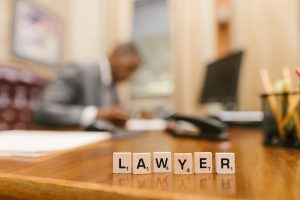 Premises Liability Laws in Indianapolis
Indianapolis falls under Indiana's premises liability laws that require property owners to maintain reasonable safe conditions to avoid injuring visitors, guests, or tenants. But navigating claims in a bustling metropolis like Indianapolis presents unique legal challenges. Experienced local premises liability lawyers understand these complexities.
Common Urban Premises Liability Cases in Indianapolis
Premises liability accidents in busy Indianapolis often involve:
Slip and Falls – Wet floors, cracked sidewalks, uneven pavement.
Inadequate Security – Insufficient safety measures against urban crime.
Structural Defects – Faulty railings, stairs, balconies, porches.
Poor Maintenance – Trash, broken glass, electrical issues.
Public Venue Injuries – Accidents in stadiums, theaters, convention centers.
Swimming Pool Accidents – Drownings, falls resulting from negligence.
Dog Bites – Lack of restraints in rented residences.
Why Indianapolis Premises Liability Lawyers Are Crucial
Navigating legal claims in Indianapolis requires localized expertise. Knowledgeable premises liability lawyers offer:
Legal Experience – Deep understanding of Indiana negligence laws and precedents.
Investigation Skills – Thoroughly documenting accident scenes and unsafe conditions.
Negotiation Ability – Securing fair settlements from insurance companies.
Trial Expertise – Litigating cases skillfully if settlements fail.
Resources – Hiring experts, researchers and others to build strong cases.
Client Guidance – Advising injury victims throughout the legal process.
Key Aspects of Indianapolis Premises Injury Cases
Successful premises liability cases in Indianapolis often involve:
Evidence of poor property maintenance or failure to address known hazards.
Records of inadequate security despite reasonable foreseeability of crime risk.
Witness statements and expert opinions attributing fault clearly.
Proof the hazardous conditions directly caused the injury.
Demonstrating the property owner violated safety regulations.
Calculations of medical costs, lost income, and other damages resulting from the accident.
How Lawyers Can Help Maximize Your Claim
Indianapolis premises liability lawyers provide services such as:
Analyzing how unique aspects of Indianapolis factor into your claim.
Gathering photos, inspection reports, videos and other local evidence.
Developing case strategy considering the property type involved.
Negotiating with insurers to maximize settlement value.
Trying cases in Indianapolis courts if fair settlements can't be reached.
If you are injured on someone else's property in Indianapolis, experienced legal help can make all the difference.