The class action lawsuit filed against Morphe alleges that many of their makeup products contain dangerously high levels of asbestos contamination. Independent lab results found asbestos fibers present in a number of Morphe eyeshadow palettes and face contour kits. Over 30 specific products were named in the lawsuit including palettes collaborated on with influencers like James Charles and Jaclyn Hill.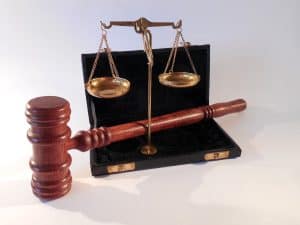 Morphe Lawsuit List of Products
The class action lawsuit filed against Morphe accuses the company of selling makeup products containing high levels of talc contaminated with asbestos fibers. The lawsuit alleges that several Morphe eyeshadow palettes and contour powders tested positive for asbestos including:
James Charles Artistry Palette
Jaclyn Hill Palette Vol. 1
Jaclyn Hill Palette Vol. 2
9B Warm Master Palette
9C Cool Master Palette
Grand Master Palette
Bronze Goals Face Palette
Stainless Steal Face Duo
Over 30 Morphe products in total were named in the lawsuit. Plaintiffs claim Morphe violated state consumer protection laws by not disclosing the asbestos contamination.
Morphe Lawsuit Palette List
Some of the specific Morphe eyeshadow palettes alleged to be contaminated with asbestos as per lawsuit filings are:
35B Color Burst Artistry Palette
35C Curated Palette
x Maddie Ziegler The Imagination Palette
Dark Magic Palette
R39 Boss Mood Artistry Palette
R4 Retro Love Artistry Palette
The lawsuit states independent lab tests found asbestos present in these palettes above legal limits. Plaintiffs argue Morphe palettes pose unacceptable health risks to consumers.
Morphe Lawsuit Compensation
The class action was filed in California federal court in 2021 seeking compensation for California residents who purchased the allegedly contaminated Morphe products. Plaintiffs are asking Morphe to establish a fund to pay for medical monitoring and diagnosis programs.
They also want full refunds for customers and proper disposal of any remaining stock of the products. The lawsuit does not specify a dollar amount for the damages. Settlement negotiations are ongoing.
Morphe Lawsuit 2023 Palette List
Morphe has denied the lawsuit allegations calling them meritless. It has not issued any recalls of its products like the TruLife Distribution Lawsuit. Morphe continues to sell makeup palettes in 2023 including:
Artistry Palette by Maddie Ziegler
Sweetest Tea Artistry Palette
R45 Bitten Artistry Palette
Mythical AF Artistry Palette
Main Squeeze 2.0 Palette
The company maintains rigorous testing protocols and denies asbestos is present in any of its current product lineup. Settlement talks may determine any changes to inventory.
Details of the Lawsuit Allegations
The class action was filed in July 2021 in California federal court by law firms representing state residents who purchased Morphe makeup products since 2018. The lawsuit alleges Morphe violated consumer protection laws by failing to disclose the asbestos contamination and still marketing and selling the products in-store and online.
Plaintiffs argue that Morphe failed in its due diligence and quality control by allowing asbestos-tainted ingredients from third party suppliers into its product formulations. The suit also claims Morphe tried to conceal the problem when it first arose rather than issue timely recalls or warnings.
Compensation Sought in the Lawsuit
The class action aims to establish a fund paid by Morphe to finance medical monitoring programs to screen and test consumers who bought the contaminated makeup. Plaintiffs also want the company to offer full refunds, safely dispose of any remaining inventory, and reformulate products to remove asbestos.
Though no definitive amount was stated, the potential value of the lawsuit could be tens of millions given the vast number of consumers impacted and the seriousness of the health claims. Settlement talks are ongoing between the parties.
Morphe's Response
Morphe has strongly contested the lawsuit allegations, calling them meritless. The company denies that asbestos is present in its products and says it utilizes rigorous testing protocols. Morphe has not issued any product recalls and continues to sell cosmetics claiming they are safe. It's unclear whether a private settlement could compel Morphe to alter its stance.
Concerns Around Asbestos in Makeup
While asbestos exposure from makeup is likely low compared to industrial exposure, plaintiffs point to testing showing substantial amounts of asbestos present. Even minor exposure over years of use could potentially be harmful. However, more research is needed to firmly establish the health risks from cosmetic-grade talc tainted with asbestos.
FAQs
Q: When was the Morphe lawsuit filed?
A: The lawsuit was filed in July 2021 in the U.S. District Court for the Central District of California.
Q: How many people are part of the Morphe class action?
A: The lawsuit aims to represent thousands of Morphe customers in California who bought the named products since 2018.
Q: Does the lawsuit want Morphe to stop selling makeup?
A: No, it aims to ensure products are asbestos-free. Plaintiffs don't demand halting operations.
Q: What legal action does the lawsuit seek?
A: Mainly medical monitoring, refunds, proper disposal and reformulation of any tainted products.
Q: How does Morphe respond to the lawsuit allegations?
A: Morphe denies the allegations calling them meritless. It stands by the safety of its products.
Q: Is asbestos exposure from makeup dangerous?
A: Asbestos fibers can cause lung diseases if inhaled. Makeup indirect exposure is likely low-risk.
Q: How can I join the Morphe class action?
A: California purchasers of the named products can consult the lawsuits' lawyers and submit their details.
Q: When will the Morphe lawsuit be settled?
A: No trial date is set yet. Settlement talks are ongoing, but could take months.
Q: Has Morphe recalled any makeup products?
A: As of now, Morphe has not issued any voluntary recalls due to the lawsuit.
Q: Are other makeup brands facing asbestos lawsuits?
A: Yes, TruLife Distribution and Claire's have faced similar recent lawsuits.