Popular online mattress brand Nectar Sleep is facing a class action lawsuit filed by customers alleging their mattresses contain fiberglass that can cause various health issues. The lawsuit claims Nectar misrepresented their mattresses as safe when they contain a material that may pose risks if inhaled or contacted with skin.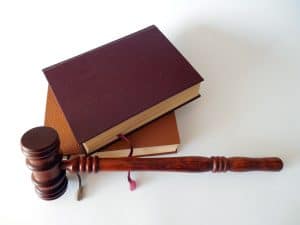 Allegations Against Nectar Mattress
The lawsuit asserts that Nectar mattresses utilize fiberglass in their cover material and memory foam without properly informing consumers. Fiberglass fibers can separate from the mattresses through normal use over time.
Plaintiffs say inhaling these fibers can lead to respiratory issues while skin contact can prompt irritation, rashes, and inflammation. Babies and pets crawling on the mattresses risk increased exposure.
However, Nectar allegedly advertised their mattresses as safe and suitable for all sleepers without clearly disclosing they contained potentially dangerous fiberglass. This violation of consumer protection laws is the basis for the class action.
Mattress Fiberglass Risks
While fiberglass is used by some mattress makers for fire resistance and wicking heat away from sleepers, it does come with risks as outlined in the lawsuit.
Microscopic glass fibers from fiberglass materials used in mattresses can flake off and become airborne or transfer to skin. If inhaled, the fibers may cause lung irritation and other respiratory issues.
When contacting skin, the fiberglass splinters can get lodged and induce rashes, itching, blisters and other reactions especially with repeated or prolonged exposure. Babies crawling on mattresses face high contamination risks.
Nectar Denies Lawsuit Allegations
Nectar Sleep has denied all allegations and liability in the class action lawsuit. In court filings, Nectar claims their mattresses go through extensive product testing and are made with food-grade fiberglass that meets all regulatory standards for safety and durability.
The company insists their mattresses do not pose any health or environmental risks if used as directed by customers. They argue the lawsuit is without factual basis.
Nectar Mattress Lawsuit 2022
The Nectar mattress class action was filed in early 2022 in New Jersey, where the company is based. The lawsuit is in the early stages as of late 2022. Similar consumer class actions have been filed against other mattress companies like Casper in recent years.
It seeks to represent all Nectar customers nationwide and provide compensation for those allegedly harmed by mattresses containing dangerous fiberglass per independent lab testing cited in the complaint.
Who Can Join the Lawsuit?
The proposed class definition includes all U.S. residents who purchased a Nectar brand mattress manufactured or sold by Nectar Sleep in the last several years. If certified, class membership would be automatic for those meeting those criteria – no formal signup required.
Class members could receive notifications about the case status, any proposed settlements, and instructions on obtaining benefits secured by the litigation.
Nectar Fiberglass Lawsuit Compensation
The class action aims to achieve refunds, returns/exchanges, disposal costs, medical monitoring, and monetary damages for Nectar mattress customers allegedly put at risk.
If the plaintiffs prevail, a settlement could provide class-wide relief and extend free medical testing programs. Based on the number of affected consumers, total settlement values could potentially be substantial, as seen in other product safety class actions like the Hyundai Kia Class Action Lawsuit.
FAQs
Q: Are Nectar mattresses being recalled?
A: No recall has been issued yet. The lawsuit seeks to force corrective action if fiberglass risks are proven.
Q: How much money can I get from the lawsuit?
A: Settlement terms TBD, but likely purchase refunds and other compensation if plaintiffs prevail.
Q: How do I sign up for the Nectar class action?
A: No formal registration yet, class membership would be automatic based on eligibility.
Q: Can I get a lung screening if I slept on a Nectar mattress?
A: Medical monitoring funds could be set up through a settlement to cover testing costs.
Q: Does Nectar deny using fiberglass?
A: No, but they insist the type used is completely safe for consumers.
Q: Who are the law firms behind the lawsuit?
A: Firms like Bursor & Fisher P.A. and Lite DePalma Greenberg LLC.
Q: How much does Nectar make annually? Can they afford a big settlement?
A: Nectar brought in over $250 million in 2021 revenue, so they have substantial resources if a large settlement is reached.
Q: Where is the lawsuit filed?
A: U.S. District Court for the District of New Jersey, where Nectar Sleep is headquartered.
Q: What models are covered by the lawsuit?
A: All Nectar mattress models according to the class action complaint.