The Ozempic case, which treats Type 2 diabetes, is particularly complicated and significant in pharmaceutical disputes. This case discusses medication safety, business accountability, and patient rights, emphasizing important healthcare legislation and consumer protection issues. This article analyses the Ozempic litigation, including its origins, legal arguments, and effects on the pharmaceutical business and patient care.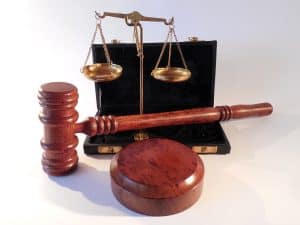 Novo Nordisk's Ozempic, which treats Type 2 diabetes, has caused a legal struggle due to its negative effects. Patients who encountered adverse reactions after taking Ozempic filed this complaint, raising important concerns regarding medication safety, pharmaceutical company obligations, and patient rights.
The Legal Battle Began
Patients who had serious adverse effects from Ozempic sued Novo Nordisk, its maker. These patients claimed Novo Nordisk failed to adequately advise them of these hazards, causing serious health issues.
Legal Arguments and Proceedings
Drug safety, pharmaceutical company responsibility, and patient rights are central to the Ozempic litigation. The Ozempic case highlights issues of corporate accountability and consumer safety, similar to other major pharmaceutical lawsuits like the Camp Lejeune Lawsuit over water contamination. Just as the Camp Lejeune Lawsuit alleges that poor environmental practices harmed consumers, the Ozempic lawsuit contends that Novo Nordisk failed to adequately warn patients about medication risks. This interconnectedness of consumer protection cases underscores the need for corporations across sectors to prioritize transparency and safety.
Plaintiffs' Claims
Novo Nordisk failed to ensure pharmaceutical safety, according to Ozempic lawsuit plaintiffs. They claim the corporation failed to tell patients and doctors about adverse effects such pancreatitis, diabetic retinopathy, renal failure, and severe allergic responses.
By downplaying these dangers, Novo Nordisk deceived consumers, according to the complaint. Compensation is sought for medical bills, pain and suffering, lost earnings, and other expenditures. They also want better Ozempic warning labeling and healthcare practitioner and patient education.
Novo Nordisk's Defense
Novo Nordisk may claim they completed all Ozempic tests and disclosures. They might claim that the FDA approved the medicine and that they followed safety disclosure regulations.
The corporation may also claim that Ozempic's advantages for Type 2 diabetics exceed its hazards, which are common in many diabetes drugs. They might also claim that the plaintiffs' side effects were unusual and unrelated to Ozempic.
Lawsuit Implications
Pharmaceutical companies, healthcare providers, and patients are affected by the Ozempic case. Learn more about it in https://www.ctvnews.ca/health/proposed-class-action-lawsuit-alleges-ozempic-maker-failed-to-disclose-serious-side-effects-1.6629998.
The Pharma Industry
This case may shape the pharmaceutical industry's medication safety and disclosure policies. Pharmaceutical firms may need to rethink how they communicate adverse effects to consumers and doctors. It may also increase marketing strategy scrutiny and risk disclosure openness.
Medical Personnel
Healthcare professionals may be pressured to provide patients detailed medication information. The Ozempic case emphasizes the significance of provider-patient communication regarding risks and benefits to help patients make treatment choices.
Patients' Rights
The significance of preserving patients' rights to drug information is highlighted by this litigation. Patients should know the hazards of their therapy and make decisions that support their health. A win for the plaintiffs might increase patients' rights.
Medication Safety
The Ozempic case highlights the necessity for rigorous pharmaceutical safety monitoring and rapid adverse event response mechanisms. It emphasizes the need to continuously evaluate and improve medication safety measures to safeguard patients.
For Doctors and Patients
The instance promotes drug adverse effects awareness among doctors and patients. It stresses that doctors should disclose these risks with patients and that individuals should be proactive about knowing their prescriptions.
Law and Regulation Effects
The Ozempic lawsuit might establish pharmaceutical corporations' liability and side effect warning obligations. It may also affect medication safety disclosure and post-marketing monitoring regulations.
Conclusion
Drug safety, corporate responsibility, and patient protection were highlighted in the Ozempic case, a turning point in pharmaceutical litigation. The pharmaceutical industry, legal experts, healthcare professionals, and patients carefully follow the case, expecting it to affect medication safety and patient care regulations. This case might lead to stricter safety standards, increased pharmaceutical marketing openness, and more patient education and informed consent in healthcare.