Boating accident rules in Tampa, Florida, are controlled by a combination of federal and state restrictions, all of which are intended to guarantee the safety of boaters and passengers while enjoying the lovely waterways of the Tampa Bay area. These rules are in place to preserve the environment, prevent accidents, and determine liability in the case of a boating disaster.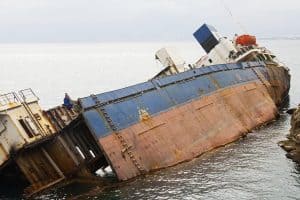 The type of boat and its size are what determines who is actually responsible for a boating accident or other type of maritime disaster. If a vessel has six or more passengers, then the captain has to be licensed through the United States Coast Guard. The captain also needs to have proper knowledge of all safety equipment on board as well as first aid training so that he can assist in case of injury. In this post, we will look at some of the significant variations in tampa boating accident lawyer regulations. 
Key Differences in Boating Accident Laws in Tampa:
Florida's Boating Safety Education Requirement:

Individuals born on or after January 1, 1988, in Florida, are needed to take a boating safety course and get a Boating Safety Education Identification Card in order to lawfully operate a motorized vessel with a horsepower of 10 or more. This requirement exists to guarantee that boaters have a basic awareness of safe boating practices, navigation, and canal laws.
Vessel Registration:

Vessels with motors, including sailboats with auxiliary engines, must be registered with the Florida Department of Highway Safety and Motor Vehicles in Tampa and across Florida. This registration guarantees that boaters comply with safety equipment standards and that their vessels are properly identified.
Personal Watercraft (PWC) restrictions:

The operation of personal watercraft, including jet skis and wave runners, is governed by particular restrictions in Tampa. Age limitations, safety equipment requirements, and operation standards are all part of these regulations. Individuals under the age of 14, for example, are normally barred from driving a PWC, and everyone aboard a PWC is required to wear a life jacket.
Environmental Regulations:

Environmental regulations are important to boaters because they make waterway regulations more effective. One of Florida's laws is the Vessel Emissions Control Act, which establishes standards for choosing automobiles that do not emit toxic emissions and, therefore, cause pollution. Emission controls can be especially difficult to meet in areas with dense populations, such as downtown Tampa.
Safety Equipment on Boats:

Regulating safety equipment can be difficult since every state has different laws, but it is important to comply with safety equipment standards whenever possible. One type of safety gear that is required for all vessels in Tampa is a fire extinguisher. Regularly inspecting and maintaining the safety equipment will not only help you to avoid accidents, but it will also keep your boat running safely and efficiently.
Conclusion:
In summary, boating accident rules in Tampa, Florida, are intended to protect all individuals who enjoy the region's lovely waters. These rules cover a wide range of topics, including boater education, vessel registration, personal watercraft legislation, alcohol and drug usage, reporting accidents, determining liability, environmental protection, safety equipment, and invasive species control.