Zinus is facing a class action lawsuit alleging certain mattress models sold under brands like Green Tea, iCoil and Copper Hybrid contain fiberglass that can cause health issues. Plaintiffs claim Zinus falsely advertised these mattresses as safe and used unsafe materials without warning consumers.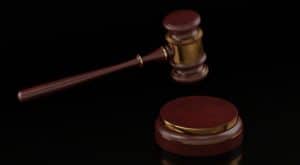 Zinus Fiberglass Mattress Lawsuit
Filed in early 2022, the 85-page complaint accuses Zinus of utilizing fiberglass in mattresses and toppers which can routinely shed glass particles into the air and onto surfaces. These microscopic fibers may be inhaled or contact skin, potentially causing respiratory issues or dermal irritation and inflammation when coming in contact.
Despite marketing their mattresses as safe and comfortable for all consumers including kids, the lawsuit asserts Zinus does not adequately disclose fiberglass risks with long term use. This violates state consumer protection laws according to plaintiffs.
Zinus Green Tea Mattress Targeted in Lawsuit
The class action lawsuit names Zinus's popular Green Tea Memory Foam mattress line as a key example of products allegedly containing dangerous fiberglass but advertised as safe, high quality mattresses.
Plaintiffs argue independent testing confirms Green Tea and other Zinus mattresses shed fibers that can prompt breathing issues and skin reactions. Tiny glass splinters may get trapped in airways or under skin after hours of accumulated exposure in bed.
Zinus Denies Fiberglass Hazards
Zinus has contested the lawsuit allegations, maintaining that fiberglass in their mattresses meets all regulatory safety standards.
The company stated the type of fiberglass they use contains biosoluble fibers that do not accumulate in the body. Their mattresses adequately encapsulate fibers to prevent airborne release or skin contact, per Zinus.
The company insists all marketing claims are thoroughly vetted for accuracy. Zinus stands behind the quality and safety of their mattress materials like other brands facing complaints, such as DevaCurl Lawsuit defendants.
Zinus Class Action Lawsuit Seeks to Represent Customers Nationwide
The Zinus fiberglass class action aims to provide representation for mattress customers residing across the U.S. who purchased models containing fiberglass over the past several years. This includes popular collections like:
Green Tea memory foam
Gel infused iCoil
Copper Hybrid
Cooling Gel foam
Mattresses purchased as early as 2017 may potentially form part of the class action depending on revision timelines. Anyone meeting the class definition could automatically qualify for relief if Plaintiffs prevail.
Compensation Sought in Zinus Mattress Lawsuit
Plaintiffs are seeking compensation on behalf of class members for damages related to the alleged design defects and insufficient health warnings. This includes:
Monetary relief for exposure risks and injuries
Replacement costs for defective mattresses
Refunds of purchase prices
Medical monitoring fund for health testing
Final settlement terms would depend on the court outcome if Zinus chooses to settle rather than fight plaintiffs' claims. Based on potential class size, Zinus mattress lawsuit compensation could be substantial if successful.
FAQs
Q: How do I join the Zinus mattress class action lawsuit?
A: Eligible customers do not need sign up formally. Class membership would be automatic based on eligibility.
Q: Should I stop sleeping on my Zinus mattress?
A: The company maintains products are safe, but consider precautions until more facts are available.
Q: What proof is required to join the lawsuit against Zinus?
A: Mainly proof of purchasing an eligible Zinus mattress model within the defined class period.
Q: Which Zinus mattress models are being recalled?
A: As of early 2023, no recalls have been announced yet related to the litigation.
Q: Can I receive cash payouts by joining the lawsuit?
A: Settlements may involve cash compensation depending on terms negotiated.
Q: How risky is fiberglass exposure actually?
A: The level of risk is disputed and needs more research according to health experts.
Q: Who are the law firms leading the Zinus lawsuit?
A: Firms like Lite DePalma Greenberg, Phelan Petty, and Bursor & Fisher P.A.
Q: When will the lawsuit be over? When could settlement happen?
A: Major class action cases often take 2-3+ years until final resolution.