DevaCurl is facing a class action lawsuit filed by customers who experienced hair damage, hair loss, irritation, and even balding allegedly from using the company's "No-Poo" cleansing and styling products. The lawsuit claims DevaCurl misrepresented the safety of their products.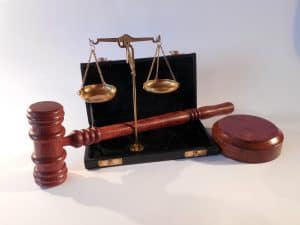 Allegations Against DevaCurl
The DevaCurl lawsuit asserts that the company's prominent "No-Poo" non-lathering shampoo and conditioner products contain harmful ingredients that can damage hair and scalp.
Despite marketing the products as safe, beneficial, and suitable for all hair types, the lawsuit alleges DevaCurl was aware of but concealed high complaint rates from customers reporting significant hair loss, breakage, thinning, frizzing, and scalp irritation attributed to using the "No-Poo" line.
Plaintiffs claim DevaCurl violated state consumer protection laws by not disclosing these known risks that could affect anywhere from 30% to 90% of customers based on some estimates.
"No-Poo" Ingredients in Question
The class action lawsuit points to ingredients in DevaCurl's "No-Poo" and "One Condition" products like glycerin, oleic acid, and citric acid that may be linked to the reported hair and scalp damage when combined in the formulations.
Plaintiffs claim DevaCurl insufficiently tested the safety of these cleansing and conditioning products which use a non-detergent base. The risk of hair loss and breakage may be increased with long term use.
Users Report Hair Loss, Damage From DevaCurl
Numerous social media complaints and online reviews from DevaCurl customers describe experiences like excessive shedding, bald spots, itching, and unmanageable, dull hair after using the company's shampoos and conditioners for months.
Many report these symptoms stop when switching away from the DevaCurl "No-Poo" products. However, the damage can be long-lasting even after discontinuing use per the lawsuit.
DevaCurl Denies Responsibility for Hair Loss
DevaCurl has maintained confidence in the safety of their products in the face of the lawsuit. They state that all ingredients meet regulatory standards and their products undergo rigorous testing to ensure they are suitable when used as directed.
The company suggested hair loss can have many causes unrelated to product usage. DevaCurl also proposed changes in water mineral content when moving could explain some customers' perceived problems. They deny actively concealing any known risks.
DevaCurl Class Action Seeks Compensation for Users
The DevaCurl hair loss lawsuit aims to win compensation for potentially hundreds of thousands of customers nationwide who used the "No-Poo" line and experienced issues like scalp irritation, excessive shedding, thinning, and loss of curl pattern.
Given the number of buyers and high retail prices, estimated damages sought could reach nine figures if plaintiffs are successful in proving DevaCurl misrepresented product risks.
How to Join DevaCurl Lawsuit
Eligible participants for the lawsuit are U.S. residents who purchased DevaCurl "No-Poo" and "One Condition" products and experienced hair or scalp problems as a result.
To join as a class member, consumers can submit their contact info and purchase details to the law firms appointed to lead the case using the online form on the lawsuit website. There is no charge to sign up for the class action.
DevaCurl Lawsuit Update 2022
After over a year of litigation, the DevaCurl class action is still ongoing as of late 2022. The court recently denied DevaCurl's motion to dismiss the lawsuit, allowing it to proceed.
Discovery is expected to begin soon including investigations into DevaCurl's internal communications and hair damage complaint records, similar to processes in other consumer safety lawsuits like the Nectar Mattress Lawsuit. Updates will be provided on the case status to class members.
FAQs
Q: What products are included in the DevaCurl lawsuit?
A: Mainly the "No-Poo" non-lathering shampoo and "One Condition" conditioner.
Q: What damages can I recover by joining?
A: Likely a refund for purchases if a settlement is reached. Total amounts TBD.
Q: Does the lawsuit cover DevaCurl styling products too?
A: Currently it focuses on the cleansing and conditioning lines.
Q: Can I still join if I used DevaCurl years ago?
A: Yes, as long as you experienced hair loss or damage from the products.
Q: What proof is needed to join the DevaCurl lawsuit?
A: Mainly purchase receipts or other confirmation of buying the products.
Q: Who are the law firms behind the case?
A: Firms like Meyer Wilson, Burns Charest LLP and Levin Sedran & Berman LLP.
Q: How much money does DevaCurl make annually?
A: Estimated $100 million per year prior to the lawsuit and complaints emerging.
Q: How long do legal cases like this usually take?
A: Major class actions often take 2-3+ years from filing to final resolution.
Q: Have DevaCurl products been recalled?
A: As of late 2022, no recalls have been issued yet related to the lawsuit.