Several class action lawsuits were filed against popular disposable vape company Elf Bar in 2022, alleging manufacturing contamination leading to users inhaling unsafe levels of toxic metals through their products.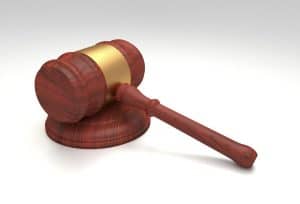 Elf Bars Fail Independent Testing for Metals per Lawsuit
The Elf Bar lawsuits claim independent laboratory testing across various flavors and models found alarming levels of metals like lead, arsenic and chromium present. These toxins can be inhaled as microscopic particles from the vape aerosol, accumulating in vital organs over time.
Plaintiffs assert Elf Bar's deficient quality control leads to metallic compound leaching from internal hardware and e-liquid ingredients during standard heating and usage—posing unjust long-term inhalation risks absent warnings.
Alleged Undisclosed Metal Levels Exceed Legal Limits
Per the complaint's findings through specialized diagnostic testing, certain samples showed lead parts-per-million (PPM) counts exponentially above legal consumption thresholds.
Arsenic and chromium likewise far exceeded most contaminant standards for consumer goods. Plaintiffs argue if disclosed, these figures would have deterred purchasing among health-conscious vapers.
While metals may enter solutions from faulty coils or refill chemicals, plaintiffs contend sensor issues in Elf Bars also potentially trigger higher heating triggering further heavy metal seepage. Without sufficient quality or safety testing, users unknowingly inhale contaminated vapor amid aggressive social media marketing painted as "safer" by Elf Bar, according to lawsuit allegations.
Elf Bar Denies Wrongdoing, Stands by Quality Processes
Elf Bar has not commented directly on the lawsuits but previously stated strict regulations and control standards ensure product quality and safety. Earlier independent findings contested by the company found only permissible trace heavy metal levels occasional in consumables.
Elf Bar asserts compliance with rigorous testing protocols during manufacturing, maintaining batch-level purity. They further cited a study finding lead exposure from vaping remains far below identified risk thresholds.
Lack of Health Warnings at Issue Too
Even if Elf Bar disagrees with excessive contamination findings, the lawsuits allege failing to warn about potential risks itself breaches consumer protection norms. Without proper disclosure of metal test results and mitigation guidance around exposure, buyers cannot make informed choices.
Plaintiffs suggest reasonable warnings could have simply advised avoiding puffing styles that generate excess heat and compromised airway contact. Instead, Elf Bar's silence amid their branded safe-by-design messaging contributed to purchases carrying undisclosed inhalation risks to users.
Prior E-Cigarette Metal Exposure Class Actions Also Sought Industry Accountability
Elf Bar now faces the latest litigation around vaping contamination risks. Past landmark lawsuits successfully compelled top e-cig makers JUUL and Vuse to enact strict controls preventing heavy metal exposures. Effecting changes through courts remains the fastest way exposing and halting hazardous conditions if self-regulation lags.
Past cases also exposed how certain fruity and menthol vape flavor mixtures and react with coils to exponentially spike metal contamination exponentially compared to tobacco flavors in similar devices.
Allegations similar to the ones brought against Elf Bar around insufficient safety disclosures have been made in the Vegamour Lawsuit pertaining to lash regrowth serums
FAQs
Q: What potential toxins did Elf Bars allegedly test positive for?
A: Mainly lead, arsenic and chromium exceeding respective consumption standards.
Q: Where are Elf Bars manufactured?
A: Designed and tested in China but global production networks can vary by region.
Q: How many Elf Bar lawsuits are there?
A: Approximately 5-7 similar federal class action filings by various law firms in late 2022.
Q: What compensation or relief is sought?
A: Medical monitoring, reforms, refunds. No set damages model yet.
Q: What flavors have the highest metal levels according to lawsuits?
A: Tropical, fruit, mint and dessert flavors rather than tobacco or menthol options.
Q: Who is eligible to join the class action when consolidated?
A: All U.S. residents who purchased Elf Bars in recent years preceding litigation.
Q: Is this just seeking a quick settlement like other vaping lawsuits?
A: Securing relief for those affected remains the priority rather than only punitive damages.
Q: Have Elf Bars issued any recalls or stop sale orders?
A: Not yet – the lawsuits remain in early consolidated phases seeking voluntary action.