Gabapentin Lawsuit – How to Join
The gabapentin class action lawsuit was filed in 2022 against three pharmaceutical companies – Teva, Pfizer, and Greenstone – accusing them of misrepresenting the drug's risks and overstating its benefits. To join the gabapentin lawsuit, potential class members need to meet the following criteria:
Have taken brand name Neurontin or generic gabapentin between 1993 to 2022
Experienced memory loss, suicidal thoughts or behaviors while on the drug
Be a resident of the United States
Eligible patients can contact the law firms leading the gabapentin litigation and provide their usage history and side effects experienced. The attorneys can then advise if they qualify to become part of the lawsuit and lawsuit settlement.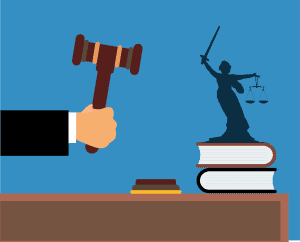 Gabapentin Memory Loss Lawsuit
One of the main allegations in the gabapentin class action is that the drug manufacturers failed to warn about the risk of memory loss associated with the anticonvulsant medication. Studies have shown gabapentin use can cause cognitive deficits and short-term memory loss in a significant number of patients.
The plaintiffs argue the companies downplayed and obfuscated these side effects on the drug labels and in marketing. By not adequately warning doctors and patients, the pharma companies endangered users to potentially serious memory problems according to the lawsuit.
Gabapentin Lawsuit 2022 – How to File?
Patients looking to directly file their own individual gabapentin lawsuit alongside the class action can do so by hiring a personal injury or dangerous drug lawyer. The attorney can help collect medical records, document adverse effects, show improper labeling, and file a complaint seeking damages from the companies for pain and suffering.
The same class eligibility criteria would apply. Lawyers generally take these cases on a contingency fee basis, so upfront costs are minimal. As with Morphe Class Action Lawsuit cases, compensation depends on settlement or a successful trial verdict.
Gabapentin Lawsuit 2022 Sign Up
The centralized gabapentin litigation is currently pending in a California federal court. To officially sign up as part of the class action, potential members need to provide their contact information and drug usage history to the law firms appointed as lead counsel.
These include firms such as Keller Postman LLC, Lawrence Jones LLC, and Levin Sedran & Berman LLP. They will assess eligibility, notify when the opt-in period formally opens, and arrange for the completion of intake questionnaires and claim forms.
Why is There a Lawsuit Against Gabapentin?
The plaintiffs allege that the three pharmaceutical companies engaged in deceptive marketing, misbranding, and inadequate safety labeling in regards to gabapentin. This includes promotion of off-label uses while concealing risks like suicidal behavior and memory loss.
There is also accusation of colluding with doctors to publish biased clinical studies and articles touting gabapentin benefits and downplaying harms. Together, the lawsuit argues, these improper actions led to widespread overprescribing and misuse, harming patients.
FAQs
Q: When was the gabapentin lawsuit filed?
A: The lawsuit was first filed in early 2022 and is still in pre-trial stages as of late 2022.
Q: What are the side effects of gabapentin?
A: Common side effects include dizziness, fatigue, visual disturbances, and cognitive problems. Serious effects may include suicidal behavior.
Q: How much could the gabapentin lawsuit settlement be?
A: No estimate yet, but past drug class actions have brought $100+ million settlements.
Q: Is gabapentin an opioid?
A: No, gabapentin is a non-opioid anticonvulsant medication also used for nerve pain.
Q: Can I file a gabapentin lawsuit in my state?
A: Yes, an individual lawsuit can be filed in your local state court to seek damages.
Q: Who manufactures gabapentin?
A: Originally Pfizer, but now Teva and Greenstone also make generic gabapentin versions.
Q: What are the withdrawal symptoms of gabapentin?
A: Potential gabapentin withdrawal includes anxiety, nausea, headache, and pain. Should be tapered off slowly.
Q: Is there a fund set up for the gabapentin settlement?
A: Not yet, the litigation is still ongoing. Any settlement funds would come later.
Q: How much does gabapentin cost?
A: Retail cost is $100-$300 for 100 capsules, but prices vary based on pharmacy, dose, brand vs generic, etc.