When you've been a jet ski accident lawyer and need legal advice, it's critical to be prepared for your meeting with a jet ski accident attorney. This meeting is critical in establishing the merits of your case as well as the possibility of legal action. There needs to be a way to get around the fact that you will need your legal representation. While you certainly do not need an attorney at this point, it's important to be prepared. This means having all the facts and information at your fingertips.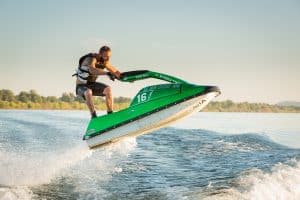 You should have your accident report and any pictures or video evidence from the scene. Sometime during the meeting, you may be asked to sign a nondisclosure agreement. If this occurs, make sure that you're clear about what you're signing before signing anything. You would also want to have copies of all of your medical records as well as any evidence pertaining to the incident, such as witness statements and police reports. Here is a list of crucial objects and information you should bring to have a positive consultation:
Identification and Contact Information:

Begin with your identity, such as a driver's license or passport, and any contact information, such as your current address, phone number, and email address. This will assist the attorney in establishing your identification and maintaining contact with you.
Accident Details:

Be ready to provide a detailed overview of the accident, including the time, date, location, and cause of your accident.
Medical Records:

Bring whatever medical records you have from any doctor or hospital visits following the accident. This will show the level of injury and any treatment or therapy that was received from any medical staff following your accident.
Insurance Information:

Bring copies of all of your insurance plans, including health, boat, and any pertinent coverage. This might assist your attorney in determining possible sources of compensation.
Photos and Videos:

Bring any pictures or videos you have of the accident scene to your meeting with a jet ski accident attorney. These items could show any damage to property or provide testimony regarding the severity of the incident.
Safety Regulations and Guidelines:

If you are charged with any violations of jet skiing safety regulations, show your attorney a copy of these rules and guidelines. This will demonstrate that you followed all proper safety measures and that you have complied with applicable regulations.
Conclusion:
Remember that a meeting with a jet ski accident attorney is not the end of the road. In most cases, it is only the beginning of your path to justice. Your attorney will make sure that you have all of the information and documentation necessary to establish your case. Pay close attention to what your lawyer is doing in this consultation because if you're paying attention, it might be fine. Remember, just because an attorney or insurance company has asked for something from you does not mean that they are going to win the case against you.