Background of the Goldstone Financial Group Lawsuit
In 2019, investment firm Goldstone Financial Group was hit with a lawsuit alleging breach of fiduciary duty and excessive fees charged to clients. Several of Goldstone's current and former clients came together to file a class action complaint.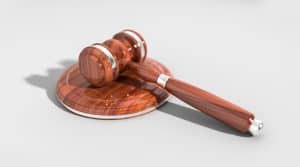 The plaintiffs claimed that Goldstone failed to act in their best interests by investing client funds in overpriced investment products from which Goldstone received kickbacks and commissions. This allegedly resulted in clients paying excessive fees that harmed their returns.
Allegations Against Goldstone
Some of the main allegations outlined in the lawsuit include:
Breach of fiduciary duty by prioritizing自己Interests over clients
Charging excessive management and administrative fees
Failure to disclose conflicts of interest and hidden fees
Negligent investment advice resulting in poor portfolio performance
Investing in high-cost products due to kickbacks
Goldstone's Response
Goldstone Financial Group denied any wrongdoing and vowed to vigorously defend itself. The company stated that it has always acted in accordance with its fiduciary duty and made thorough disclosures to clients.
Goldstone claimed that fees were reasonable based on competitive industry standards. It also denied allegations that investment decisions were made based on kickbacks, stating recommendations were suited to each client's goals.
Status of the Lawsuit
The class action against Goldstone Financial Group is currently ongoing. The plaintiffs recently cleared a major hurdle when the judge certified the class, allowing thousands of Goldstone clients to jointly sue.
Discovery and depositions are underway as the plaintiffs seek evidence to prove Goldstone's liability. If successful, the lawsuit could result in the firm owing substantial compensation to affected clients. The reputation of Goldstone's advisory business may also suffer long-term damage.
Frequently Asked Questions
What are the total damages being sought?
The plaintiffs have not yet specified an amount, but based on estimated excessive fees paid by thousands of clients over several years, total damages could exceed $100 million.
What types of clients were affected?
Mainly individuals as well as small trusts and institutions – any client paying Goldstone's asset management or advisory fees could be part of the class.
Has Goldstone offered any settlements?
Not yet. Goldstone maintains its innocence and seems intent on fighting the lawsuit for now. Settlements often come later in the process.
Does the lawsuit affect Goldstone's future business?
It's not expected to affect current operations. But the outcome could force changes to Goldstone's fee structure and business practices down the road.
Are other firms at risk of similar lawsuits?
Yes, the lawsuit highlights the potential for advisory firms to take advantage of clients through opaque fee structures. Other firms could face scrutiny of their fees.
The allegations in this case echo other class actions like the Keurig coffee maker lawsuit accusing companies of misleading consumers and unfair business practices.